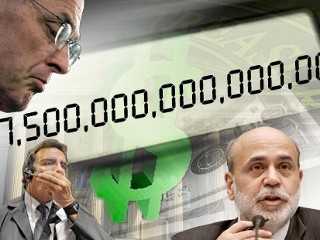 In comparison, the total U.S. cost of World War II adjusted for inflation was $3.6 trillion. The bailout will cost more than the total combined costs in today's dollars of the Marshall Plan, the Louisiana Purchase, the Korean War, the Vietnam War and the entire historical budget of NASA, including the moon landing, according to data compiled by Bianco Research.
more ...
------------------------
Check out the rest of this blog
here
.